Well I finally finished creating the "Youtube Layout" for the EveryoneLovesRobot's channel. Making a youtube layout is something I have never done before. Not sure if I mentioned this already though but I slaved over this epic masterpiece only to find out that the customization options I wanted were for Youtube Partner's only. Live and learn!!
But we managed to tweek the background around enough so that it still looks awesome with what little options that were available. Here is a screenshot of the layout:
(click it to see the larger version)
To view the full thing, check out the channel @
youtube.com/user/EveryoneLovesRobots
. Don't forget to subscribe.
Also the logo I created is now available on merch such as shirts, pins, and hoodies at the Zazzle Store:
http://www.zazzle.co.uk/everyonelovesrobots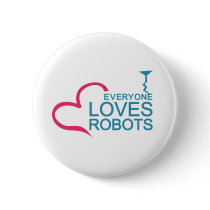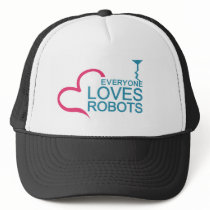 The best thing about Zazzle is you don't have to have your shirt white, or your hat black, you can pick nearly ANY color you want with no extra cost. I ordered two of the small pins and cannot wait for them to arrive.
ALSO I cannot wait for my Artrade with the awesome Nicky to arrive either. I re-sent out the envelope containing mine and hopefully it arrives VERY soon. I will take a picture and finally reveal the secret print I created for her.
Third thing, Tracy DiMarco from Jerseylicious on the Style Network has requested I create her a new avatar!! She's gone much darker with her hair right now. She informed me she FINALLY got the prints I sent her, signed them, and shipped them off to me!! Yippee!
One more thing worth mentioning, tonight I decided to do some photoshopping:
That is it for today!!